Mission
Kalamandir Dance Company (501c3) is a contemporary dance ensemble that uses the vocabulary of classical Indian dance to explore new spaces of artistic expression. Instead of diminishing the foundation of our classical styles, we look to investigate their communicative potential when merged with Western dance traditions. Using Odissi, Kathak, Bharatanatyam, Capoeira, Flamenco, Modern and Ballet training, our dancers collaboratively converse with movement and create dialogue with expression. We are driven by creativity, human emotions, and a desire to be released from the four walls of our daily existence. Our movement vocabulary is a collective effort that aims to create a reachable area for all people to participate and communicate.
History
Founded in 2009, Kalamandir Dance Company is the creative vision of Malabika Guha, director and teacher of the 25 years-running Kalamandir Kathak and Creative Dance school of NJ. Malabika wanted to bring together advanced dancers with a foundation in Indian Classical dance and use their experience with Western dance training and movement theory to expand on original storylines and ideas. Her hope was that a dance company with a rich repertoire of movement and expression would be able to demonstrate the true universality of human emotions and experiences. The result was a collaborative company of dancers with training in Kathak, Ballet, Odissi, Modern, Bharatanatyam, Flamenco and Capoeira who started meeting weekly to explore all the exciting possibilities that their diverse abilities, ideologies, and experiences had to offer.
Artistic Director – Malabika Guha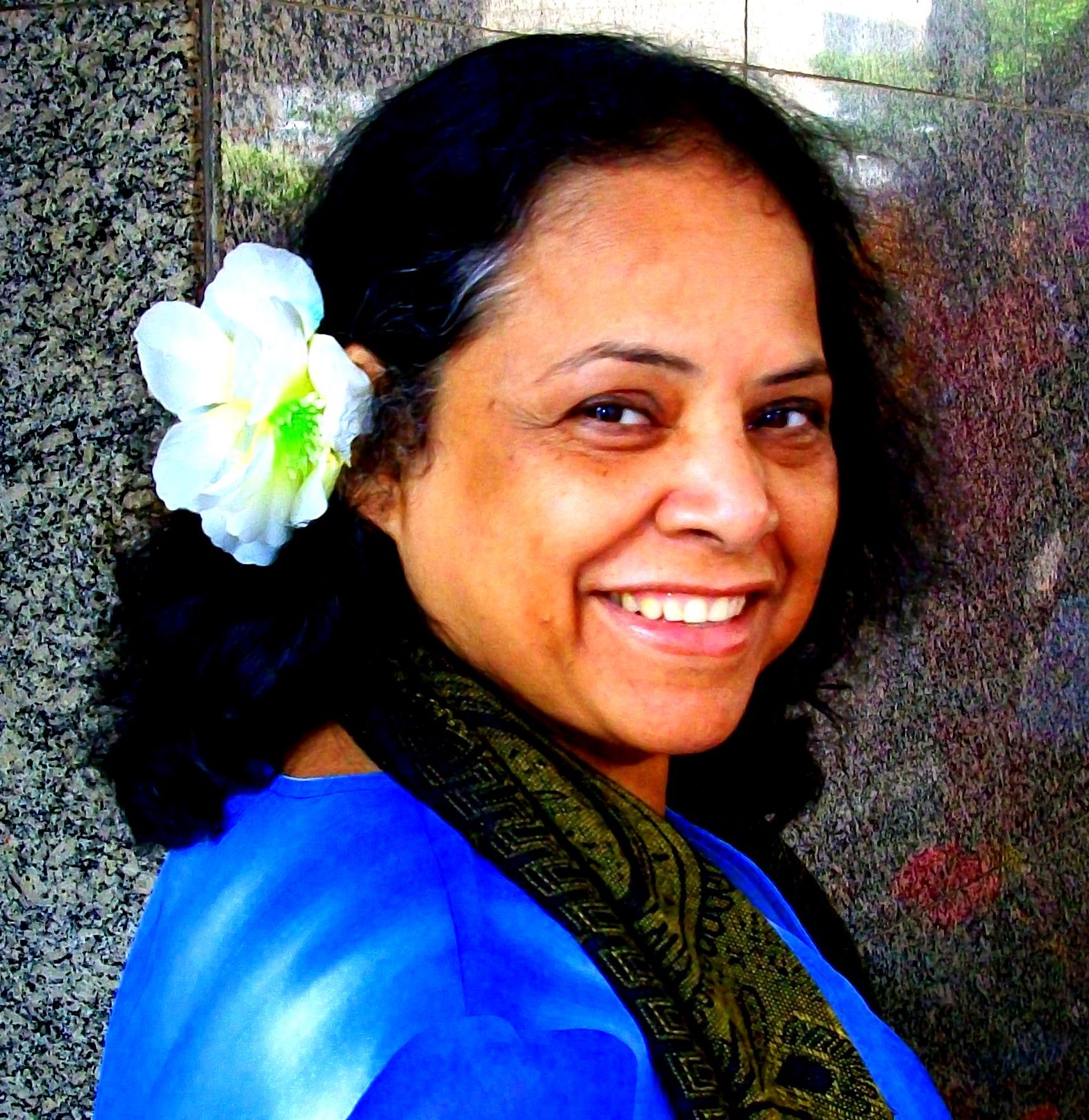 Malabika Guha grew up in Kolkata and Shantiniketan, India where her training of more than two decades in creative and Kathak dance began. She is a disciple of Guru Bela Arnob in Kolkata, India and was a student under Amala Shankar at Uday Shankar India Cultural Center where she was also in the advanced tour troupe. In 1969, Malabika graduated from Patha Bhavan School in Shantiniketan with Honors in Bengali and a High Secondary focus in Sitar and went on to earn a BA in Bengali with a main elective in dance from Rabindra Bharathi University in Kolkata in 1973. She completed her masters in Bengali at Calcutta University in 1977. Once Malabika moved to the United States, she attended Parsons School of Design and graduated with an Associate's degree in Interior Design. In 1986, she followed her dream to found Kalamandir of New Jersey, a dance school based in Kathak and creative dance. She received recognition of excellence in Community leadership in 1989 from the Mayor of Jersey City, NJ, and has then traveled with her school throughout the US and with her advanced troupe to India, London, Canada, Spain as well as throughout the US.
After 20 years of dance training and 25 years of directing the tri-state area's most well known Indian dance school, Malabika decided to take on a new endeavor: Kalamandir Dance Company. Her idea was to create a collaborative establishment where after many years of classical training, fusion with contemporary elements could open a new world of possibilities: a reflection of her own dance experience.
"I dream one day my students will feel the dedication I have seen in my guru's eyes. They will experience the sensation of being immersed in a larger universe with a sense of creative joy as my teachers in Shantiniketan made me feel. And they will feel the team spirit and camaraderie I have felt as a part of Uday Shankar's troupe. Greatest of all, they will feel the sense of freedom a true dancer always feels; a freedom above the mundane, the ordinary, and the four walls of our daily existence."
A curriculum vitae is available upon request.
Founders
Ria (Ariana) DasGupta
Brinda Anonya Guha
Past Dancers & Original Members
Donia Salem
Jamuna Dasi
Karishma Minocha
Marlene Desiree
Nalini Neubert
Shuchorita Bose
Ria (Ariana) DasGupta
trained in classical ballet and modern dance for 14 years with the Academy of Dance Arts in Red Bank, NJ before being introduced to the world of Indian classical and creative dance by Malabika Guha. Since then, she has been in many dance dramas directed by Malabika Guha and has been fortunate enough to tour around the US and India. In 2005, she began training in Bharatanatyam under the guidance of Guru Chitra Venkateswaran. She has also studied Capoeira and other Afro-Brazilian arts since 2006 under the guidance of Jose Carlos Silva (
Professor Maranhão
). In 2007, she traveled to Granada, Spain to study Flamenco with fellow company member Brinda Guha where they had their first experience in street performance (earning a couple hundred euros and an egg). Ria has an MA in Women's Studies from Rutgers University which helps her in her day job as Program Assistant at the Center for Women's Global Leadership and as an adjunct professor.
Ria is also an instructor at JOYA Movement, a fitness revolution combining Indian dance and capoeira. As a co-founder of KDC, Ria hopes that the company is able to demonstrate that while we come from diverse communities, unique cultures, and varying histories, humans share vastly more similarities than differences that work beautifully together if just given the chance to communicate.
Brinda Anonya Guha has been learning Classical Kathak dance for 20 years with Kalamandir of NJ from her mother, Smt. Malabika Guha. She has been invited to perform solo throughout the US and has done solo and group performances in England and India. She has been in a number of dance dramas produced by Malabika Guha and in 2005 wrote and directed her own dance production entitled "RISE," based on the poems of Maya Angelou and Langston Hughes. Brinda also performed in Badal Sircar's "Pagla Ghora", directed by celebrated filmmaker, Amol Palekar, and debuted in theater at The South Asian Theater Festival's staging of "Red Oleanders" and "The Little Clay Cart" (2009, 2010).
Brinda has also learned Classical Manipuri dance in Kolkata, India from Guru Kalavati Devi for a couple of a summers. Since 2007, when Brinda participated in a month-long Spanish Classical Flamenco workshop in Granada, she has studied Flamenco in NYC.
For 10 years, Brinda has trained in Classical Piano with Richard Hendrickson, and is now pursuing a Music minor along with a Mathematics major at New York University. In her day job, she is the Educational Programs Coordinator at Broadway Dance Center, and recently received the great opportunity to teach a weekly summer guest slot on Broadway Dance Center. She is also an instructor at JOYA Movement, a new Indian dance influenced workout regime. As co-founder of KDC, she feels that this time of leadership and change is a means to learn more about herself as a person, performer, and eternal student of the arts.
Past Dancers & Original Members

Donia Salem was first drawn to Odissi because of its deep sacred roots, timelessness, and grace. She is a student of Guru Sri Durga Charan Ranbir – torch-bearer of the Guru Deva Prasad School of Odissi. Donia has studied with him both in the United States and at his dance institute, Nrutyayan, in India. Annually, she works extensively and tours with the virtuosic Odissi dancer, Rahul Acharya.
Recent performances outside of KDC include Princeton University, Bard College, Kansas University, and The FlynnSpace (Burlington, Vermont), In early 2009, she became one of the original members of the Kalamandir Dance Company. She is thrilled to be a part of an ensemble of talented artists from such a variety of dance backgrounds.

Jamuna Dasi is a performer, choreographer, and teacher from Berkeley, CA. She began her dance training at East Bay Dance Center, Oakland Ballet, and Berkeley High School. She has received a Certificate in Performance from The School of The Hartford Ballet and BFA in Dance from Florida State University. Jamuna has performed with Pennsylvania Dance Theatre, Alpha Omega Theatrical Dance Theatre, Acrodance Theatre, Opera Festival of New Jersey, New Jersey Opera Theatre, and has danced seven seasons with The Opera Company of Philadelphia. Her choreography credits include ballets for Don Giovanni, L'enfant et les Sortileges, The Marriage of Figaro and Cheruban with NJ Opera Theatre. She has also taught in public schools and private studios in CA, FL, PA, NY and NJ.
Jamuna is the creator and director of The Outlet Dance Project that provides performance opportunities for emerging women choreographers from New Jersey, Pennsylvania and New York.

Marlene Desiree is a native of Houston, TX. She moved to New York City to further develop her training, and has had the opportunity to work with Modern Dance choreographers such as Ellis Wood, Gina Gibney, and Ron Brown to name a few. Marlene attended New York University's Tisch School of the Arts and received a BFA in Dance. Upon graduation, she has pursued a focus in Dance Education as well as ZUMBA – she truly enjoys working with people of all ages. Marlene has been fortunate enough to dance with Spark Movement Collective and joined Kalamandir Dance Company in early 2011. She was happy to have the opportunity to dance with an electric group of dancers, and hopes to continue sharing her talents as much as possible. She recently moved back to Houston and is now working for HealthCorps.
Nalini Singh-Neubert was initiated into Odissi dance at the age of 9 in Trinidad and Tobago by Mondira Balkaransingh of the Nrityanjali Dance Theatre. Since migrating to the United States, she furthered her training in Odissi dance under the tutelage of Guru Durga Charan Ranbir and Bani Ray in Deba Prasad Das's gharana. She has performed extensively throughout the United States and has traveled with Bani Ray to Indian Arrival Day celebrations in Trinidad and Tobago in 2000 and The International Food Festival in Guyana, in 2005. Professionally, she works as a Compliance Paralegal at a hedgefund in New Jersey.
To her, dance is an escape from the realities of the real world, which can be trying at times, to a place where the expression of time and movement takes a fresh breath and transforms the chaos into the rhythm of her life. "Dance, like music, knows no geographical boundaries, no linguistic barriers and no racial divisions. All walls crumble where art is concerned. It is a great unifying and integrating force." – Vempatti Chinna Satyam (Nartanam Vol IV #3, p46, July-Sept 2004)
New York City Dancers
Repertoire
Debuted in September 2009
Concept by Malabika Guha
Music by Zakir Hussein
Costumes by Malabika Guha
Original Production Singers: Arunava Chakrabarty, Jayeeta Ghosh, Zafar Billah
Original Production Choreography: Ariana (Ria) DasGupta, Jamuna Dasi, Brinda Guha, Natasha Mehra, Nalini Neubert, Donia Salem
Debuted in September 2010
Concept by Malabika Guha
Music by Biplab Mondal & Subrata Mukherjee
Costumes by Malabika Guha & Anuradha Basu
Original Choreography: Ariana (Ria) DasGupta, Jamuna Dasi, Brinda Guha, Donia Salem
Reviews here
Premiere Length Production Directed by Malabika Guha
Debuted in July 2010
Concept by Malabika Guha
Poetry by Rabindranath Tagore
Music by Tarit Bhattacharya & Company (Kolkata, India)
Costumes by Malabika Guha
Original Choreography: Ariana (Ria) DasGupta, Jamuna Dasi, Marlene Desiree, Brinda Guha, Nalini Neubert, Donia Salem
Debuted in March 2011
Concept by Malabika Guha
Music by Tabla Beat Science & Ananda Shankar
Costumes by Malabika Guha
Original Choreography: Ariana (Ria) DasGupta, Jamuna Dasi, Brinda Guha, Anu Sahasrabudhe, Donia Salem
Debuted in May 2012
Concept by Malabika Guha, Brinda Guha
Inspired by Maya Angelou's "Still I Rise"
Music by Biplab Mondal & Company (Kolkata, India)
Choreography: Shuchorita Bose, Ariana (Ria) Dasgupta, Brinda Guha, Karishma Minocha, Donia Salem
Debuted in September 2012
Concept by Dancers of KDC, Malabika Guha
Music: "Isa Lei" by Ry Cooder & Vishwa Mohan Bhatt, "Easy" by Norah Jones & Anoushka Shanker, "Ogum Ê" by Mestre Sorriso & Contramestre Cravo.
Choreography: Ariana (Ria) Dasgupta, Brinda Guha, Donia Salem
Debuted in November 2013
Concept by Dancers of KDC, Malabika Guha
Music: "Wild Ghuneroos Pt. 2″ by Prem Joshua
Choreography: Malabika Guha, Ariana (Ria) Dasgupta, Brinda Guha, Donia Salem
Reviews here
Quiet Joy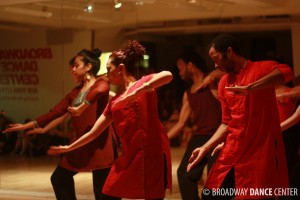 Debuted in June 2014
Music: Apparat's "Arcadia"
Choreography: Brinda Guha
Original Dancers: Jose Fernando Salazar, Elina Hsiung, Jahnavi Sheriff, Jeremy Davidson, Devon Lubar, Ayesha Hassanwalia, Ianthe Mellors, Ramita Ravi, Rahi & Brinda Guha
Debuted in September 2014
Music: Anoushka Shankar & Norah Jones' "Traces of You"
Choreography: Brinda Guha
Original Dancers: Elina Hsiung, Alex Isenberg, Elodie Dufroux, Rohit Gijare, Maria Fadden, Reginald Webber Jr., Stephanie Lim, Devon Lubar, Jeremy Davidson, Kristy Viterbo, Vivake Khamsingsavath, Jaisson Restrepo, Brinda Guha